A strong typhoon has blown across the northern Philippines, setting off landslides that left at least six people dead and forcing thousands to flee from villages that were still recovering from a deadly storm last month.
Police said authorities were attempting to verify a report that a landslide buried a government building under construction in Natonin in Mountain province, trapping more than 20 people.
Several landslides blocked roads and prevented police from reaching the area, a police spokesman said.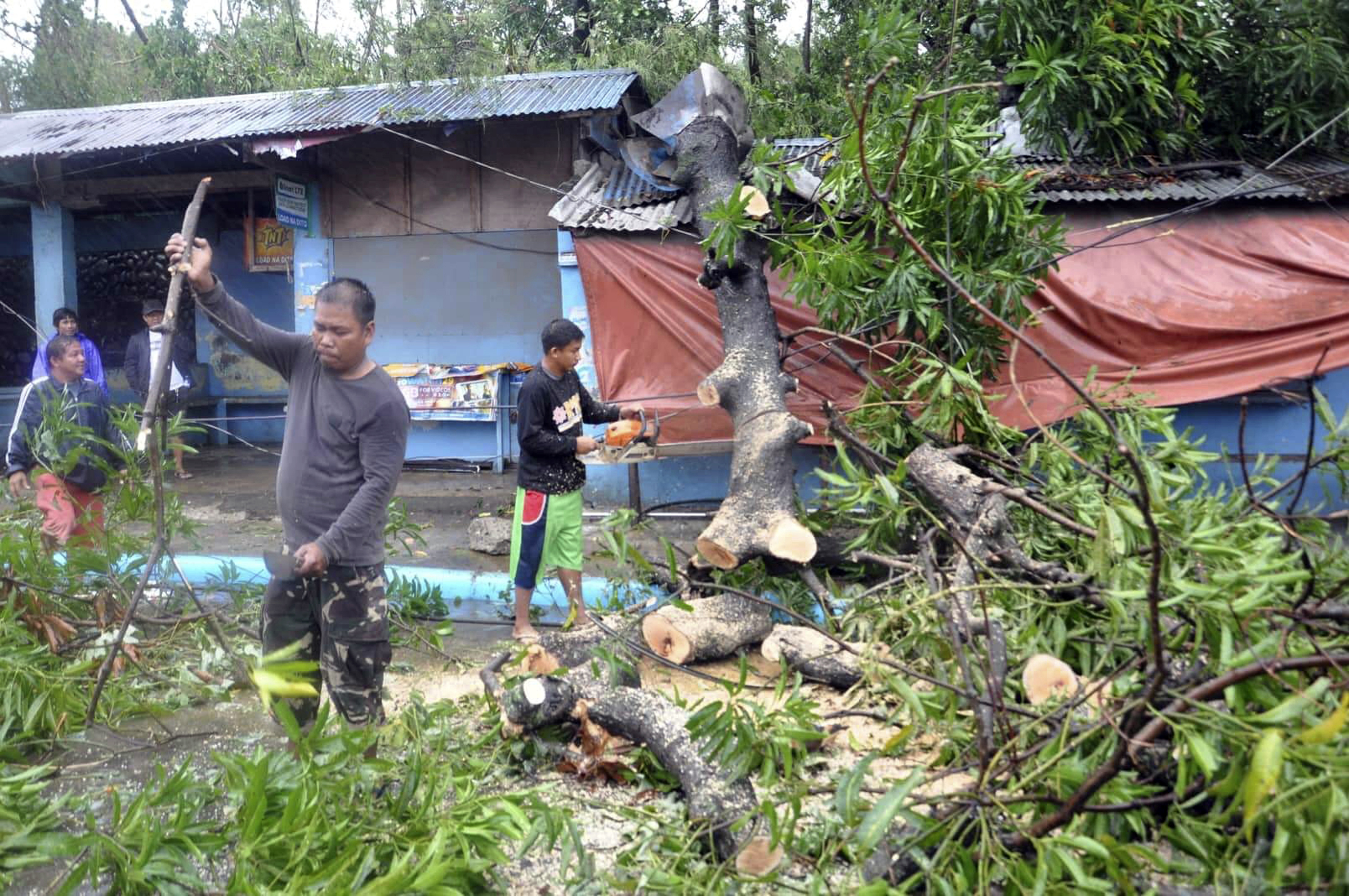 Typhoon Yutu weakened considerably from its earlier super typhoon status before slamming into the north-eastern Isabela province before dawn. It knocked down trees and power lines and ripped roofs off houses and stores, officials said.
The storm weakened further as it blew across the Sierra Madre mountain range and then barrelled westwards to provinces where an earlier typhoon, Mangkhut, left more than 100 people dead and missing in mid-September.
Yutu's sustained winds of 93mph when it hit the Philippines was considerably less than the 180mph registered earlier as it tore through the US Pacific territory of the Northern Mariana Islands, where it knocked out power, destroyed homes and delayed elections.
Still, Yutu's winds and rain set off landslides in the mountainous north and caused massive power outages in Isabela and outlying provinces.
More than 10,000 villagers moved to emergency shelters in several northern provinces.